Georgia Van Gundy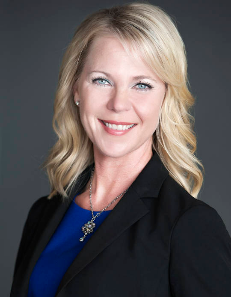 Executive Director & Board Secretary
Georgia is currently the Executive Director of Iowa Business Council where she leads an organization comprised of CEO's and top executives from the 23 largest employers in Iowa. The organization serves as a catalyst to elevate Iowa's long term economic vitality through global thought leadership, research and advocacy.
Georgia graduated from Iowa State University with a degree in Finance. Prior to her position at the IBC, she led global strategies for a Fortune 250 company. She has over 18 years' experience in the field of government relations and public affairs both in Iowa and nationally. The early years of her career focused in the areas of banking and finance. She is an Iowa native and has a passion for working to make Iowa a better place to live, work and raise a family.
Georgia is involved in numerous non-profit and trade organizations including: the United Way of Central Iowa Board as the Executive Committee and Policy Chair; Unity Point Foundation Board; Iowa Innovation Corporation Board a Governor appointment; Teacher Leadership and Compensation Committee a Governor appointment; Bravo Greater Des Moines as a Board and Grants Committee member; Community Foundation of Greater Des Moines as a member of the Grants Committee; and a Future Ready Iowa Alliance Steering Committee member. Georgia is also a graduate of the 2010-2011 Leadership Iowa Program.