Kevin Vermeer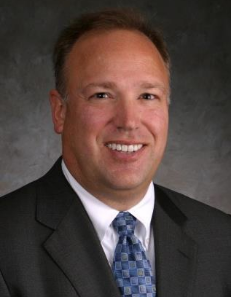 President & CEO
Kevin Vermeer was named President and CEO of UnityPoint Health (formerly Iowa Health System) in January 2016. Starting in 2009, Kevin served as Executive Vice President for UnityPoint Health, and as the organization continued to grow, the need to maximize resources, people and speed to execution resulted in Kevin's additional appointment as Chief Strategy Officer in July 2012. Kevin also assumed the role of Accountable Care Organization, Chief Executive Officer in 2013. His responsibilities included ACO governance, operations, network development and alignment within the regions, payor strategies and contracting, growth strategies, analytics, information technology, marketing and communications divisions.
Kevin has over two decades of experience managing financial operations for leading health care organizations, including his role as Chief Financial Officer for Iowa Health System (2009-2012). He served as interim CEO of Unity HealthCare in Muscatine, Iowa (2009), as well as Chief Financial Officer for two UnityPoint Health hospitals: Trinity Regional Health System in Rock Island, Illinois (2003-2009) and Allen Memorial Hospital in Waterloo, Iowa (2000-2003). Prior to joining Allen Hospital, Kevin worked for Precedent Health Center (1997-1999) and Sisters of Charity Healthcare System in Colorado Springs and Denver, Colorado (1990-1997).
Kevin received his Bachelor of Science degree in accounting from the University of Nebraska and a Master of Science degree in Management from New England College in New Hampshire. Kevin participates locally in community organizations such as the Iowa Business Council and Greater Des Moines Committee. He also serves on the AHA Regional Policy Board, University of Nebraska CBA Advisory Board and the Healthiest State Initiative Board.
UnityPoint Health provides care to millions of patients across Iowa, Illinois and Wisconsin in hospitals, clinics and home health settings. With annual revenues of $4.4 billion, UnityPoint Health maintains strong relationships with more than 290 physician clinics, 38 hospitals in metropolitan and rural communities as well as home care services. Our family of more than 30,000 team members uses shared values to make it easier and more personal to keep health on point, so we can show our people and communities how much they matter.