Kelly Ortberg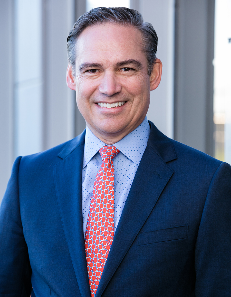 Chairman, President & CEO
Kelly Ortberg is president and chief executive officer of Rockwell Collins. He was appointed
president in September 2012 and was elected CEO in July 2013.
Ortberg joined the company in 1987 as a program manager and held various leadership positions
of increasing responsibility over the course of his career. Among other achievements, he played a
pivotal role in milestone contracts for Rockwell Collins in both Commercial and Government Systems, launched innovative product lines that continue to transform commercial and military
operations, and helped set the strategy for the future direction of the company.
Before becoming president, he served as executive vice president and chief operating officer of
Government Systems from February 2010 to September 2012. Government Systems provides
airborne and surface solutions to the U.S. Department of Defense, ministries of defense throughout
the world and manufacturers of military platforms. In that role, he led major contract wins,
including avionics business on the KC-4A, KC-10 and the Embraer KC-390.
Previously, Ortberg served as executive vice president and chief operating officer of Commercial
Systems for Rockwell Collins, which produces aviation electronics and communications for the air
transport, business aviation and regional airline market segments. He was appointed to this
position in October 2006 and oversaw pursuit and development programs for the Airbus A350
XWB, Boeing 787 and Bombardier CSeries. He also oversaw the launch of Rockwell Collins' highly successful Pro Line Fusion® integrated avionics system, which has been selected for more than 15 platforms ranging from turbo props and light jets to air transport and tanker aircraft for
manufacturers across the globe.
A native of Dubuque, Iowa, Ortberg earned a Bachelor of Science degree in Mechanical Engineering from The University of Iowa.
Ortberg serves on the board of directors for the Rockwell Collins Good Government Committee, The University of Iowa Engineering Advisory Board, the Hawkeye Area Council of the Boy Scouts of America, and FIRST® (For Inspiration and Recognition of Science and Technology). He also serves on the Board of Governors of the Aerospace Industries Association (AIA), is a member of the Iowa Business Council, and the Governor's STEM (Science, Technology, Engineering and Math) Advisory Council.