Dan Houston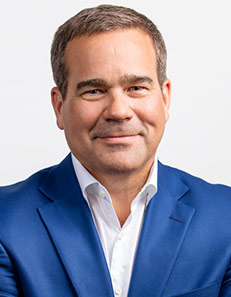 Chairman, President & CEO
Daniel J. Houston is president and chief executive officer of the Principal Financial Group®. He is responsible for overall management of the company.
Houston joined the company in 1984 in Dallas. He has held several management positions, being named senior vice president in 2000, executive vice president in 2006 and president of Retirement and Investor Services in 2008. He was named president and chief operating officer in 2014 before assuming his current role in 2015.
Houston is a member of several boards, including Greater Des Moines Partnership, Employee Benefits Research Institute (EBRI), American Council of Life Insurers (ACLI), Iowa State University Business School Dean's Advisory Council, Community Foundation of Greater Des Moines, and Partnership for a Healthier America (PHA).
Houston received his bachelor's degree from Iowa State University in 1984. He has appeared before the U.S. Senate Special Committee on Aging to discuss the importance of educating the workforce about the financial needs in retirement. Houston joined the joint forum of U.S. Senate Committees on Finance and Health, Education, Labor and Pensions to discuss "Private-Sector Retirement Savings Plans: What Does the Future Hold?" He also authored a chapter in "The Upside of Aging" published by John Wiley & Sons in 2014, on the keys to achieving financial security in retirement.