Jason Andringa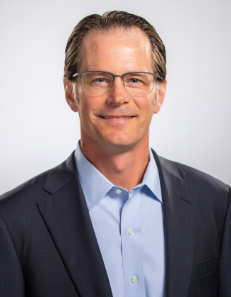 President & CEO
Jason Andringa is President & CEO at Vermeer Corporation, a global industrial and agricultural equipment manufacturing company making a real impact.
Prior to this, Jason served in the following previous roles at Vermeer: President & COO, President – Forage and Environmental Solutions, Vice President – Dealer Distribution and Global Accounts, Managing Director for Europe, Middle East and Africa (based in the Netherlands), and Segment Manager – New Products and Markets in the Environmental business segment.
Jason serves on the Vermeer Board of Directors and also on the Board of Directors of Raven Industries and the Board of Advisors for Camcraft, Inc. Jason serves on the Board of Directors of the following associations: National Association of Manufacturers (NAM), and Association of Equipment Manufacturers (AEM). He serves on the Board of Trustees for The Nature Conservancy of Iowa and Central College. He also serves on the US-Brazil CEO Forum and the President's Advisory Council for Doing Business in Africa (PAC-DBIA).
Before joining Vermeer in 2005, Jason was an engineer at NASA's Jet Propulsion Laboratory. Jason graduated with a Bachelor of Science degree in Mechanical Engineering from Calvin College and later completed advanced degrees including a Master of Science in Aeronautics and Astronautics from the Massachusetts Institute of Technology (MIT) and a Master of Business Administration from the University of Southern California (USC Marshall School of Business). Jason and his wife Carrie live in Pella, Iowa with their three children.