Randy Edeker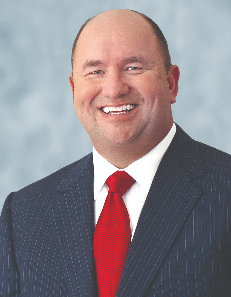 Chairman, CEO & President
Randy Edeker is chairman of the board, chief executive officer and president of Hy-Vee, Inc., a position he has held since 2012.
A 37-year veteran of Hy-Vee, Edeker began his Hy-Vee career in 1981 as a part-time employee at the Hy-Vee store in Chariton, Iowa. He quickly progressed through the ranks at Hy-Vee, working at stores in Lincoln, Nebraska; Davenport, Iowa; Milan, Illinois; and Kirksville, Missouri, before getting his first store director assignment in Columbus, Nebraska, in 1993.
In 1999, he joined the southern region as director of operations and later became assistant vice president of operations.
Edeker was named vice president of marketing for Hy-Vee in 2004. In 2006, Edeker was promoted to senior vice president of retail operations, and in 2008, he became executive vice president and chief operating officer. Stockholders elected him to the position of president in 2009.
Edeker serves as an executive committee member and a member of the board of directors for the National Association of Chain Drug Stores, as well as serving on the board of directors for Topco Associates and the Food Marketing Institute.
Edeker was named 2014 Retailer of the Year by the Iowa Grocery Industry Association and 2014 CEO of the Year by Retail Leader Magazine. In 2016, Edeker was awarded the Grocery Manufacturers Association's Industry Collaboration Leadership Award for his excellence in promoting collaboration among industry trading partners.
He and his wife, Dawn, have two daughters and sons-in-law, six grandchildren and reside in the Des Moines area.