Jeff Lorenger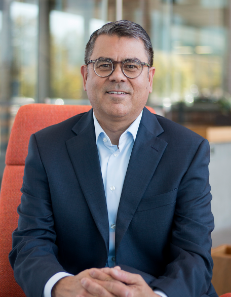 President & CEO
Jeffrey Lorenger was named President and CEO of HNI Corporation in June 2018. Jeff also serves on the HNI Board of Directors. He previously was President of Office Furniture for the Corporation, where he was responsible for the HON, Allsteel, Gunlocke, HBF, Maxon and Paoli businesses.

Jeff joined HNI Corporation in 1998 and has held multiple executive-level positions, including Vice President of Sales and Marketing for The HON Company; Vice President, General Counsel and Secretary for HNI Corporation; Vice President of Seating, Vice President of Marketing, and Vice President of Member & Community Relations, all at its Allsteel division.

Prior to joining HNI Corporation, he spent several years practicing law with the firm Gray Plant Mooty in Minneapolis, Minnesota in the area of general corporate transactions.

Jeff lives in Iowa City, Iowa with his wife Lisa. Jeff and Lisa have three children: Kathryn (21), Laura (18) and Will (16).