Ben McLean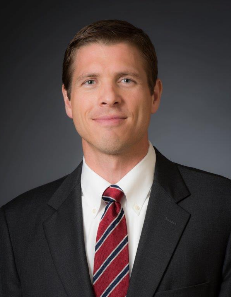 CEO
Ruan Transportation Management Systems
Benjamin McLean joined Ruan Transportation Management Systems in 2007 and currently serves as Chief Executive Officer. During his tenure with Ruan, he has overseen both internal corporate functions and the company's operations across the country. McLean has served as Ruan's chief information officer and chief operating officer, along with roles overseeing the company's legal department and the purchase, maintenance, and sale of all company equipment.
Prior to joining Ruan, McLean assisted companies with mergers, acquisitions, and equity offerings at William Blair & Company in Chicago, IL. His previous experience includes roles at Deloitte, where he was a systems consultant, and Cravath, Swaine & Moore, where he assisted with corporate transactions.
McLean grew up in Grand Rapids, MI, and holds a Master of Business Administration degree from the Kellogg School of Management and a law degree from Northwestern University School of Law. He earned his undergraduate degree in computer engineering from Northwestern.
McLean is a past chair of the Iowa Business Council, a member of the Northwestern University Transportation Center Business Advisory Committee and a member of the board for the American Transportation Research Institute. He also serves on the board of directors for Reaching Higher Iowa and the Greater Des Moines Partnership.