HNI Corporation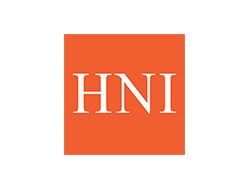 Company Website: http://www.hnicorp.com
HNI Corporation is a family of leading brands providing products and services for the office and home. With deeply held values, HNI employees—called "members" since the company was founded in the mid-1940s—are united by a dedication to integrity, quality, innovation, service, continuous improvement and value creation for the Corporation's customers.
HNI's global office furniture brands are among the strongest, most widely known and respected in the industry. The depth and breadth of HNI brands, along with the scale and capability of its manufacturing and distribution networks, enable HNI to provide office furniture solutions to meet the needs of every customer – from multinational organizations to the local entrepreneur.
HNI is also the world's leader in hearth products. Wherever there is warmth and the welcome glow from a fireplace or heating stove, chances are it's an HNI brand. HNI's hearth products include a full array of gas, electric, wood and biomass burning fireplaces, inserts, stoves, facings and accessories.