Casey's General Store, Inc.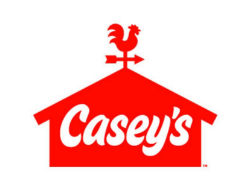 Company Website: https://www.caseys.com
Casey's General Stores, Inc. began in 1968 and owns and operates more than 2,000 convenience stores in fifteen Midwestern states. Headquartered in Ankeny, Iowa, the Company operates c-stores in Arkansas, Iowa, Illinois, Indiana, Kansas, Kentucky, Minnesota, Missouri, Nebraska, North Dakota, Ohio, Oklahoma, South Dakota, Tennessee, and Wisconsin. The stores offer self-service gasoline, groceries & general merchandise, and prepared food items, such as made-from-scratch pizza, donuts, chicken tenders, and sub sandwiches.