Terry Kouba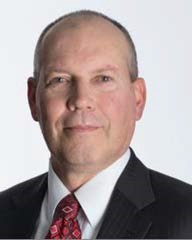 SVP, Alliant Energy & President, Interstate Power & Light Company
Terry Kouba serves dual roles at Alliant Energy as Senior Vice President of Utility Operations and President of the Iowa Interstate Power & Light Company.

Terry's 40 years of experience at Alliant Energy have provided a strong and varied background that prepared him for his leadership role. He previously held the positions of Vice President of Operations and Vice President of Generation, as well as a Director of Generation, Sourcing and Supply Chain, Customer Service Operation and Electrical Engineering. His work in Customer Service shaped his views on the importance of meeting customer needs, as well as the Alliant Energy employees who serve them every day.

Since 2014, Terry has been responsible for utility operations functions including Energy Delivery Operations, Generation Operations, Customer Service, Community and Economic Development. Also, as President of Alliant Energy's Iowa energy company, Terry works with 1,800 Iowa-based employees to execute the company's long-term strategic plan while ensuring safe, reliable and affordable energy to customers.

In 1981, Terry joined Interstate Power Company, which is now part of Alliant Energy. Terry lives in Dubuque, Iowa, and holds a B.S. from North Dakota State University in Electrical and Electronics Engineering. He and his wife, Julie, have four daughters and nine grandchildren. Terry is a member of the boards of the Iowa Utilities Association, the Greater Dubuque Development Corp. and the University of Iowa College of Engineering Advisory Board.